DuoFLEX® Coil Suite
The most Flexible 8-channel coils available!
The MR Instruments DuoFLEX® Coil Suite offers complete flexibility without compromise. The versatility of the DuoFLEX® Suite's multiple sized MRI coils offer the user the ability to place the right size coil over the anatomy of interest to ensure maximum signal-to-noise for the field of view being imaged. The 10 cm coils allow for high resolution small parts imaging.  Image a variety of anatomy from fingers to toes with ease of patient positioning, all while achieving high image quality.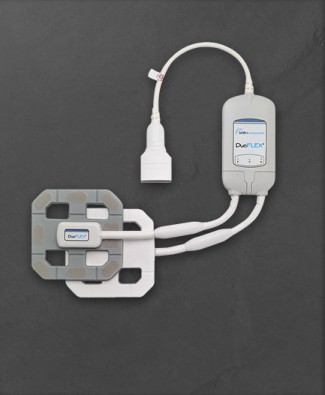 The 24 cm coils can be utilized with larger musculoskeletal parts, imaging those hard-to-fit in a rigid coil shoulder and knees.  With the unique design of DuoFLEX® the user has the ability to connect a 10cm and a 24cm coil together for even more flexibility in those difficult to image areas. The versatility and improved signal-to-noise offered by DuoFLEX® makes coil placement easy and makes image quality concerns in those difficult to image areas a thing of the past. DuoFLEX® has the capabilities to image more than just musculoskeletal concerns, including use for orbits, TMJ, prostate, and much more.  Almost anything you can envision DuoFLEX® can image.