Interventional Coil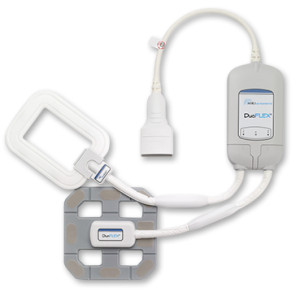 The DuoFLEX® Coil Suite supports and accommodates niche application coils. The Interventional Coil offers a rectangular, single-channel design with a large internal opening for ultimate flexibility when used for invasive MR procedures.
The large opening of the Interventional MRI Coil allows easy access for interventional procedures while providing high signal-to-noise and image quality. The loop coil can be used independently or can be combined with the DuoFLEX® Coils for increased SNR. The lightweight Interventional Coil offers an outer cover, which can be reused or disposed of when contaminated. This coil is a must-have for the newest wave of MR procedures.
Head Coil Viewing Mirrors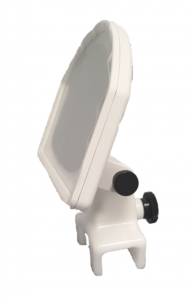 Give patients a little peace of mind.  Mirrors offer an "outside view" of the scanner. Use mirrors for applications of functional imaging, choose either a rear viewing or forward facing design.  The forward viewing mirror is included with head coil purchase.
Contact MR Instruments today to get more information about the benefits of using a Head Coil mirror in either the forward or rear viewing design.
Rear Viewing Mirror             Item #: 33-00006-001
Forward Viewing Mirror      Item #: 40-00227-001