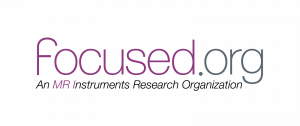 An MR Instruments research organization
MR Instruments' focused ultrasound offerings, including TRUST™ (transcranial ultrasound stimulation) and MR-guided TRUST™, are  currently not cleared as medical devices by the United States Food and Drug Administration, CE, or any other regulatory bodies.
Our vision is to improve the world's health through innovative MR-guided treatment solutions.
Our mission is to revolutionize neurotherapy with TRUST™; to serve patients in virtually every neuro MRI center in the world. 
MR-guided TRUST™ (transcranial ultrasound stimulation) is a non-invasive neuromodulation technology with the potential to address significant neurological disorders.  Promising research in blood-brain-barrier ("BBB") opening and neuromodulation continues to broaden the application horizons for non-destructive focused ultrasound.
According to the FUS Foundation' "Biological Mechanisms and Disease Targets of Focused Ultrasound" summary, the following neurologic conditions may be addressed with focused ultrasound through BBB opening and/or neuromodulation (stimulation):
Alzheimer's Disease
Epilepsy
Essential Tremor
Neuropathic pain
Psychiatric Disorders, including OCD, depression
…and others
MR Instruments ("MRI") Entry into MR-guided TRUST™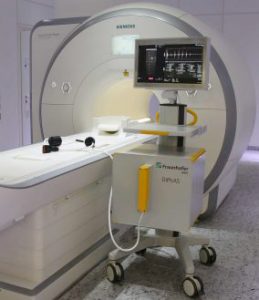 MR Instruments enjoys a 17-year history of neuro-MRI RF coil design, development and commercialization. In our development of our new MRI head coil to support MR-guided neurotherapy, ACCESS™, we were introduced to a steerable phased array focused ultrasound technology from Fraunhofer, IBMT (the "DiPhAS" digital phased array platform), a global leader in biomedical research and development.  After several years of dialogue and planning, MR Instruments acquired the rights to develop upon, and license the right to commercialize, DiPhAS.
Broad Availability of MR-guided TRUST™ for Neurotherapy
MR Instruments, through focused.org, intends to bring TRUST™ offerings to the research market and, when clearing regulatory requirements, to the clinical market in a broad based fashion.  We believe that non-invasive neuro therapy with TRUST™ should be:

Precise – MR-guided precision for localization and feedback in real-time or near-real-time is critical.
Widely Accessible – TRUST™ transducers will fit into virtually any MRI head coil in the market. We believe that this revolutionary non-invasive neuro therapy should become a key component of virtually every neuroscience program in the world.
Affordable – consistent with our "Widely Accessible" theme, both MR-guided TRUST™ as well as TRUST™ systems for clinics, need to be affordable and available to serve as many patients as possible.
Clinical Efficacy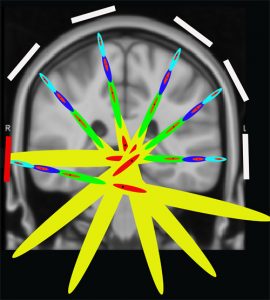 The purpose of focused.org is to advance, in partnership with leading academic researchers and clinicians, affordable, non-destructive focused ultrasound therapy through transcranial ultrasound stimulation (TRUST™) for effective neurologic outcomes.  In that regard, reaching the entire brain with effective focal regions at prescribed pressure levels to modulate and / or open the BBB is critical.  Our initial research and development partners will focus on BBB opening for drug therapy, gene therapy and neuromodulation applications.  Our MR-guided TRUST™ platform is capable of reaching the entire brain.
For a list of relevant research articles, click here.
Contact
MR Instruments, through focused.org, is working with numerous academic institutions and clinical leaders globally to cover a broad base of applications in our development.  If you are interested in discussing how your institution may participate in MR-guided TRUST™ research, please contact Thomas Rheineck, CEO of MR Instruments, at trheineck@mrinstruments.com.