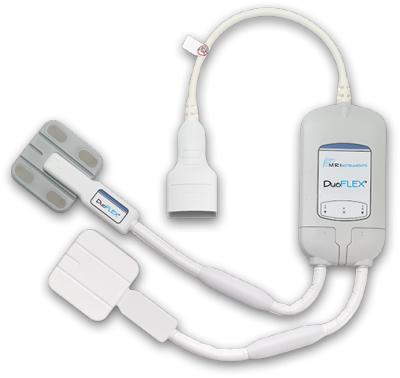 Driving Efficiency & Quality Patient Care
Getting it done right the first time creates a win-win experience for everyone.  Managing day-to-day scheduling and throughput while ensuring patient comfort are your highest priorities.  Spend less time between scans replacing and preparing different surface coils and produce more high-quality diagnostic images.  The DuoFLEX MRI Coil Suite is flexible enough to scan any body part.
If you can imagine it, you can scan it.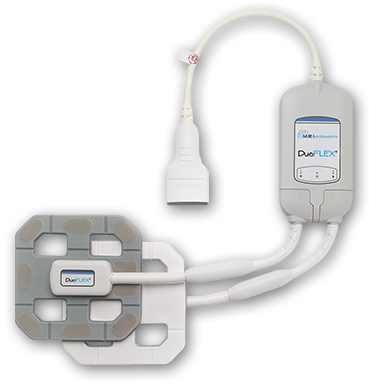 The high-resolution 10cm DuoFLEX paddles are quickly becoming one of my favorite imaging tools!"
Anatomy-specific coils such as for the wrist, are expensive.  We've found that a flexible coil suite like DuoFLEX can supplement or take the place of several rigid , anatomy-specific coils with equal or even better image quality.
DuoFLEX is incredibly versatile; it delivers the image quality I need for our diverse patient base.
MRI has needed this technology for 30 years; flexible coils that can cover a wide range of anatomy.
Since implementing DuoFLEX, we are performing approximately 10 additional studies per month.  Our market's specialty practices who own their own MRI scanners are viewing us as a compliment to their services now that we are showing them our capabilities with the DuoFLEX.
With the superior image quality that DuoFLEX delivers on our musculoskeletal imaging, I can be very definitive with my final diagnosis.
These are the best coils I've ever usedin terms of image quality, versatility and speed of scanning.  DuoFLEX coils are capable of scanning most anything that will fit into their field of view!  In addition to our musculoskeletal needs, we use them for female pelvis, hips, brains, brachial plexus, TMJ exams and much more!